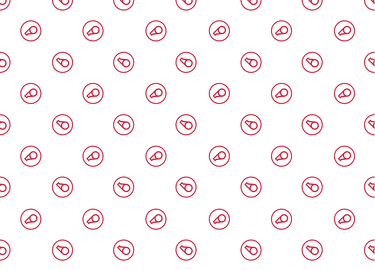 STORE TERMS OF USE
By accessing or using the web application, any of its associated sites or the Site ("the Site"), these terms of use ("the Terms") will automatically apply to you – you should make sure therefore that you read them carefully before using the Site.
Section 1 - Introduction
Your access to and use of the Site is conditional upon your acceptance of and compliance with these Terms. These Terms apply to all visitors, users and others who access or use the Site ("the User/s).
By accessing or using the Site you agree to be bound by these Terms. If you disagree with any part of the Terms then you may not access the Site.
The Site itself, and all the trademarks, copyright, database rights and other intellectual property rights related to it, belong to MatchKit [MatchKit Inc] (which we refer to as "we/us" throughout).
You are not allowed to copy or modify the Site, any part of the Site, or our trademarks in any way.
Any views or statements made or expressed on our site are not necessarily our views, or that of any of our related organisations, subsidiaries, affiliates, employees, or agents.
Section 2 - Usage and Eligibility
In order to use the Site, you must:
1. be at least eighteen (18) years old or legally assisted to enable you to enter into a legally binding contract;
2. complete the account registration process;
3. agree to these Terms;
4. provide true, complete, and up-to-date contact and billing information;
By using the Service, you represent and warrant that you meet all the requirements listed above, and that you won't use the Service in a way that violates any laws or regulations. We may refuse service, close accounts of any Subscribers, and change eligibility requirements at any time.
Account and Password
You are responsible for keeping your account name and password confidential.
You're also responsible for any account that you have access to and any activity occurring in such account (other than activity for which we are directly responsible and that isn't performed in accordance with your instructions), whether or not you authorized that activity.
Your account may not be named in a manner that misleads other Users into thinking that you are another person or organization. For example, your account's URL or name is not the name of a person other than yourself or your organization.
You must immediately notify us of any unauthorized access or use of your account.
We are not responsible for any losses due to stolen or hacked passwords. We don't have access to your current password, and for security reasons, we may only provide you with instructions on how to reset your password.
We have the right to update any of your contact information in your account for billing purposes. In addition, you represent and warrant that all information you provide to us when you establish an account, and when you access and use the Service, is and will remain complete and accurate.
Section 3 – Nature and Duration
When you sign up for an account and agree to these Terms, the Agreement between us commences.
The Terms will remain effective, as long as you have an account with us or until you or we terminate the Terms in accordance herewith, whichever happens first, subject to the provisions of Section 6 which shall remain in operation indefinitely.
If you sign up for an account on behalf of a company or other entity, you represent and warrant that you have the authority to accept these Terms and enter into the Agreement on its behalf.
Either of us may terminate the Terms at any time and for any reason by terminating your account with us or by giving notice to the other party.
We may also suspend the Site to you at any time, in our sole discretion. We reserve the right to charge a reactivation fee if your account is suspended or terminated for any reason.
Section 3 – MATCHKIT Shoutouts
You may order personalized pre-recorded videos ("Shoutouts") from the Athletes through our Site.
You may submit a request, to an Athlete, for a personalized MATCHKIT Shoutouts for you or a third party that you identify as a recipient ("Recipient").
You acknowledge and agree that the Athlete has sole discretion to determine how to fulfill your request and the content of the Shoutout created and may not follow your directions exactly. We, and the Athlete, reserve the right to reject any request in our sole discretion.
To upload a request, payment is required immediately via the selected method. The Athlete selected has seven days to fulfill or decline your request. If, for any reason, your request is declined, you will be refunded the amount charged to you. An administration fee may be applied.
If any request you submit through our Site is rejected by us or by an Athlete on more than one occasion, we may terminate your access to our Site, or take other appropriate action in MatchKit's sole discretion, including terminating your license to use any Shoutouts.
You acknowledge and agree that each Shoutout or other offering from an Athlete is owned by the Athlete who created it.
Subject to your payment in full, the Athlete hereby grants to you a limited, non-exclusive, royalty-free, fully paid, worldwide, sub-licensable, revocable license to use, reproduce, distribute, and publicly display the Shoutout, in any and all media (for example, on social media platforms), whether now known or hereafter invented or devised.
The licence is granted to you to use the Shoutout, solely for your own personal, non-commercial, and non-promotional purposes, subject to these Terms.
You may not sell, re-sell, or encumber your rights in any Shoutout. You may sub-license your rights in a Shoutout only to the extent necessary for you to use the Shoutout as permitted under these Terms (for example, sharing it) with friends on social media or sending it to a Recipient for personal, non-commercial, and non-promotional purposes as set forth above).
You may use a Shoutout only in accordance with these Terms. We may terminate all or part of the aforementioned license/s at any time, for any reason. We reserve the right to remove a Shoutout from our Site, at any time, for any reason, without any notice to you.
You acknowledge and agree that you have no expectation of privacy with respect to any Shoutout requested by you or any request you make, and that you will not make any request or Submission that infringes on the privacy or other rights of a third party.
All Purchases are final and no refunds will be given on delivered requests.
You hereby grant to us a non-exclusive, royalty-free, fully paid, unlimited, universal, sublicensable (through multiple tiers of sublicenses), perpetual, and irrevocable license, in any and all manner and media, whether now known or hereinafter invented or devised (including social media platforms), to use, reproduce, license, distribute, modify, adapt, reformat, publicly perform, publicly display, create derivative works of, and otherwise use the following for the purposes of operating and providing our Site, developing and improving our products and services, and advertising, marketing, and promoting our Site and our products and services: (i) any request (Shoutout, text, or otherwise) that you make or send to any Athlete, including information concerning any Recipient; and (ii) any submission that you make to MatchKit, whether through our Site, a social media platform, third party website, or otherwise, including a reaction Shoutout, idea, intellectual property, publicity rights, feedback, review, photo, Shoutout, email, text, post, or other communication, whether relating to you, or a third party.
You hereby waive any and all moral rights that you may have in any request, including Feedback, and you represent and warrant that no third party has any moral or other rights in Submission, including Feedback.
From time to time, an entity may be identified on an Athlete's booking page or be associated with the Athlete elsewhere on our Site as a charitable organization or a recipient of funds that are being raised. For example, the Athlete's booking page may indicate that all or a portion of the Athlete's revenue from a MATCHKIT Shoutout will be given to the Charity. Those arrangements are strictly between the Athlete and the Charity. MatchKit is not a sponsor of, does not endorse, and is not affiliated with the Charity and is not a commercial co-venturer with respect to such arrangements (unless otherwise expressly stated in writing by MatchKit). Unless expressly stated, MatchKit does not control and makes no warranties about the Charity or any donation to the Charity.
Section 4 – Matchkit Merchandise
You may order merchandise and apparel ("Merchandise") through our Site.
The Merchandise is manufactured and shipped from different, international locations to ensure the best price and quality is offered to you. As is the case with international deliveries, delivery may take up to 20 business days.
You will receive a tracking number in order for you to track your order. Additional customs charges may be applicable to your order. These charges are not within our control.
Once you receive your order please ensure it is undamaged and correct and if it is not, please contact us within 10 (ten) days.
We don't offer returns or exchanges, unless your order is not of the type or quality which you ordered, or if it is defective or incorrect.
Please contact us with any queries on our contact details listed below.
Section 5 - Acceptable Use
You agree not to use the Site to collect, upload, transmit, display, or distribute any content that:
1. violates any third-party right, including any copyright, trademark, patent, trade secret, moral right, privacy right, right of publicity, or any other intellectual property or proprietary right;
2. is unlawful, harassing, abusive, tortious, threatening, harmful, invasive of another's privacy or publicity rights, vulgar, defamatory, false, intentionally misleading, pornographic, obscene, patently offensive, promotes racism, bigotry, hatred, or physical harm of any kind against any group or individual or is otherwise objectionable;
3. is harmful to minors in any way; or
4. is in violation of any law, regulation, or obligations or restrictions imposed by any third party.
In addition, you agree not to:
1. upload, transmit, or distribute to or through the Site any computer viruses, worms, Trojan Horse or any software intended to damage or alter a computer system or data;
2. send through the Site any unsolicited or unauthorized advertising, promotional materials, junk mail, spam, chain letters, pyramid schemes, or any other form of duplicated or unsolicited messages, machine- or randomly-generated content or content designed to drive traffic to third party sites or boost the search engine rankings of third party sites, or to further unlawful acts (such as phishing) or mislead recipients as to the source of the material (such as spoofing);
3. use the Site to harvest, collect, gather or assemble information or data regarding other users, including e-mail addresses, without their consent;
4. interfere with, disrupt, or create an undue burden on servers or networks connected to the Site, or violate the regulations, policies or procedures of such networks;
5. attempt to gain unauthorized access to the Site (or to other computer systems or networks connected to or used together with the Site);
6. harass or interfere with any other User's use and enjoyment of the Site.
We reserve the right, but shall not be obliged to review any content, and to investigate and/or take appropriate action against you in our sole discretion if you violate these Terms or otherwise create liability for us or any other person. Such action may include removing or modifying your content, terminating your Account and/or reporting you to law enforcement authorities.
Section 6 - Fees and Payment
By using our Site you agree to pay us the subscription fees published on our site and or the Athletes page for your selected service or product.
Payments will be charged and processed through our third-party payment provider, as nominated from time to time. The fees will be debited on the day you sign up for a service and will cover the use of that service for a monthly or other period, as indicated.
Any monthly subscription fee shall be due and payable to us in advance on the billing date as displayed. We reserve the right to suspend the accounts of Users who fail to make payments on their selected subscription plan. All fees are non-refundable, in whole or in part, even if the service is suspended, cancelled or transferred prior to the end of your then current service month.
headers
Limitation of Liability. To the maximum extent permitted by law, you acknowledge and agree that:
1. you assume full responsibility for any loss that results from your use of the application, including any downloads from our site;
2. we will not be liable for any indirect, punitive, special, or consequential damages under any circumstances, even if they're based on negligence or we've been advised of the possibility of those damages; and
3. in any calendar month, our total liability to you arising under or in connection with the Agreement—whether in contract, delict (including negligence), or otherwise—will be no more than what you paid to us in the preceding month.
For the avoidance of doubt, in no instance will we be liable for any losses or damages you suffer if you use the Site in violation of these Terms, regardless of whether we terminate or suspend your account due to such violation.
No Warranties.
To the maximum extent permitted by law, we provide the Site on an "as-is" basis.
This means that, except as expressly stated in these Terms, we do not provide warranties, conditions, or undertakings of any kind in relation to the Site, either express or implied.
This includes, but isn't limited to, warranties of merchantability and fitness for a particular purpose, which are, to the fullest extent permitted by law, excluded from the Agreement.
Indemnity
You agree to indemnify and hold us harmless from any losses, including legal fees and expenses that directly or indirectly result from any claims under these Terms due to a "Limitation of Liability" or other provision.
You also agree to indemnify and hold us harmless from any losses, including legal fees and expenses, on an attorney and own client scale, that directly or indirectly result from any of the following:
1. your Content;
2. your use of the Site;
3. your violation of any laws or regulations;
4. third-party claims that you or someone using your password did something that, if true, would violate any of these Terms;
5. any misrepresentations made by you; and
6. a breach of any representations or warranties.
Disclaimers
We are not responsible for the behaviour of any third parties, agencies, linked websites, or other Users, including third-party applications, products, or Site for use in connection with the Service ( "Third-Party Integration"). Your use of any Third-Party Integration and rights in respect to such Third-Party Integration are solely between you and the applicable third party. We are not responsible for the privacy, security or integrity of any Third-Party Integration or the practices and policies of any Third-Party Integration. We make no warranties of any kind and assume no liability of any kind for your use of any Third-Party Integration.
Section 9– General
Changes to these Terms and Conditions
These Terms are subject to change without notice. Unless you terminate your account, the new Terms will be effective immediately upon publication on our site and apply to any continued or new use of the Site. We may change the Service, Add-ons, or any features of the Service at any time, and we may discontinue the Service, Add-ons, or any features of the Service at any time.
Additional Terms
Some products or services offered through the Site may have additional terms and conditions ("Additional Terms"). If Additional Terms apply, we will make them available to you in connection with that product or service. By using that product or service, you agree to the Additional Terms. To the extent that the Additional Terms conflict with any of these Terms, these Terms will govern unless the Additional Terms state that some or all of these Terms will not apply.
Application of the Electronic Communications and Transactions Act
No information or data on our site is an offer, but merely an invitation to become a User and make use of the Site. Data messages, such as e-mail, are only deemed to have been received by us once replied to and such a reply does not include an auto-reply. The full name and legal status of the application and or website owner is: MatchKit Inc. The full mobi/ website address is : www.matchkit.co
Severability
These Terms constitute the entire agreement between us, the user of this Site. Any failure by us to exercise or enforce any right or provision of these Terms shall in no way constitute a waiver of such right or provision. In the event that any of these Terms are not fully enforceable or valid for any reason, such term(s) or condition(s) shall be severable from the remaining terms and conditions. The remaining terms and conditions shall not be affected by such unenforceability or invalidity and shall remain enforceable and applicable.
Applicable and Governing Law
The websites are operated from the Republic of South Africa, and therefore the South African Law governs the use or inability to use this applications, its services, products and Site. You consent to the jurisdiction of the South African courts for any dispute that may arise out of these Terms.
Contact Us
If you have any questions or suggestions about our Terms, please contact us at : support@matchkit.co